WHERE IS CAPTAIN MACK AND HIS GMC SIERRA 2500 HD?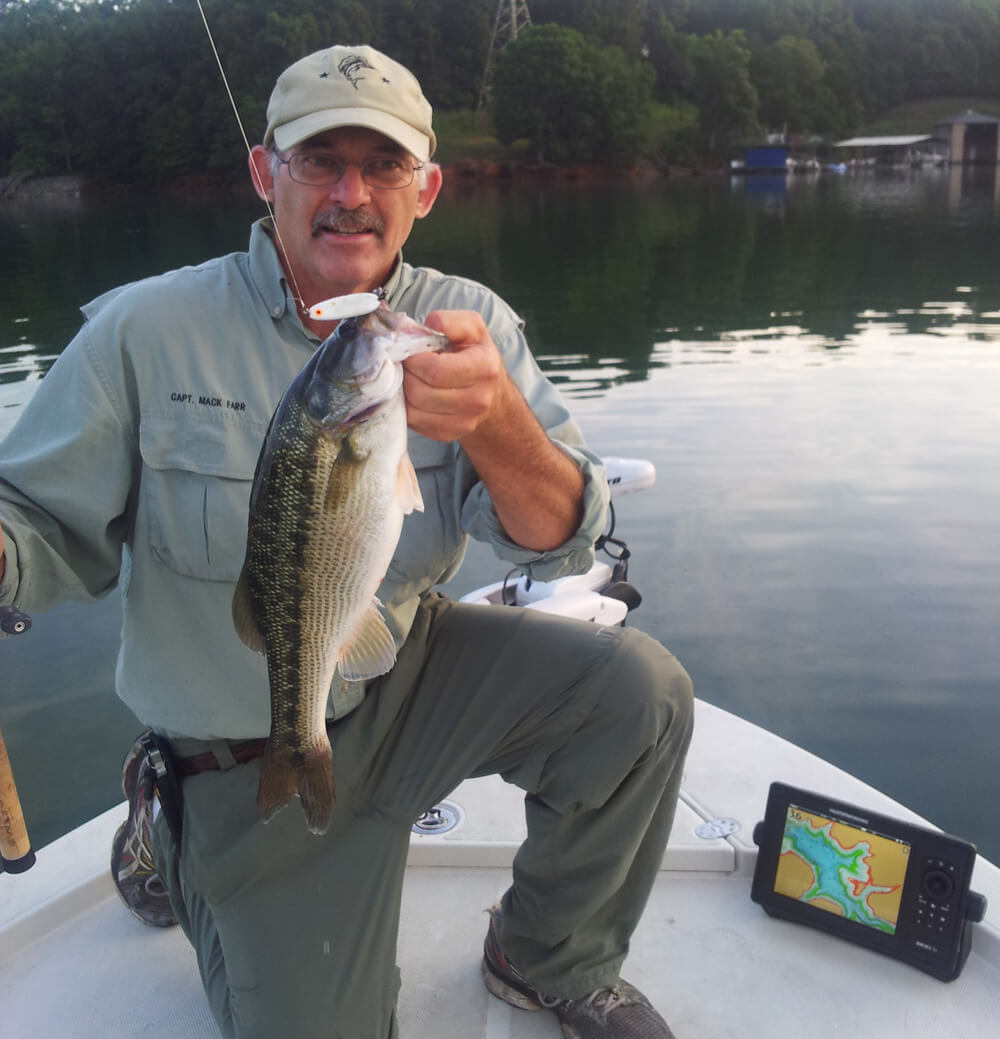 Introduction to Captain Mack:
How long ago did you start fishing? 
 Started fishing fifty years ago! Started my guide career 40 years ago.
What drew you to fishing/what do you love about it?
 Not really sure, but I remember the first fish I caught at age 7, and remember it vividly! It sparked a fire in me that still burns today. I love all of it, not just the act of catching fish. as a guide I enjoy watching other anglers catch fish, and I love teaching people about fish. as an angler, I love the whole experience. The prep, the the gear, the outdoors experience, the anticipation of going fishing, the first early boat ride on a new day. I love learning, one of the greatest aspects of fishing is the ability to improve or learn new skills, new bodies of water, new species of fish. It is truly an on going and challenge with no ceiling! 
What IS Captain Macks'? 
Capt Mack's is a brand of product that we develop and produce for resale in retail outlets. Most of what I develop is a result of trying to catch more fish. If it works in our boat we refine it until we feel it is suitable for public consumption.
What are your favorite type of fish to fish and why?
Tough question to answer - the reality is: whatever is biting! If I had to pick, freshwater it would be the Striper, in Saltwater I'll pick a Grouper. Both are challenging fish that are large, with excellent gamefish qualities! They also do well on a grill!
What are 2 or 3 'tricks of the trade' that most people don't know?
 Confidence is the Key. I have met many excellent fishermen over the years, and this is the biggest common denominator! learn your lake, the species you target, and your gear. As you gain knowledge, you'll gain the confidence, when you believe in what you are doing, you will become a better angler. #2 Prep and detail. Little details are the often the difference between good and great. Take time to maintain your gear, Luck is where opportunity and preparation meet. Nothing worse than going to all of the trouble of getting up early, going to the lake, finding fish, getting one to bite then losing the fish because you forgot to change your leader or some other neglect of your tackle!
Why buy Captain Macks lures & fishing equipment? 
Our company has always operated with the goal being to make a product that we use in our boat, not a product to sell. If have always though if I don't think it is suitable to use as a guide, it is not fair to expect other anglers to purchase it. Capt Mack's products are refined to catch fish, be durable, then released to the anglers!
Why drive a GMC Sierra 2500 HD Pickup Truck as your choice of truck to tow your boat?
I choose the GMC Sierra 2500 HD because of its performance! Whether I am fishing here locally on Lanier, or loaded up for a trip to the Gulf, the Sierra 2500 HD pulls the Tidewater 2410 effortlessly. The towing capacity of the truck combined with the power of the Duramax Diesel make trailering a breeze! 
Plus there is the amazing camera system! Towing a trailer safely requires a conscience effort by the driver to be aware of other vehicles and their position. The camera system on this vehicle is off the chain! It makes towing much safer, and less of a strain on the driver! 
One other reason, it's bold body style looks really great on the road or at the ramp!!

More details about the 2020 Sierra HD here! 
FOLLOW CAPTAIN MACK
Follow Captain Mack and the Jim Ellis GMC Sierra 2500HD Denali on adventures across North Georgia and Down to the Gulf of Mexico.Sierra 2500HD
SPOTTED: HEADING SOUTH TOWARDS THE GULF
The Jim Ellis GMC Sierra Denali HD was spotted heading south towards the warm Gulf Coast water. Captain Mack was later spotted off Dog Island, Florida catching Red Snapper.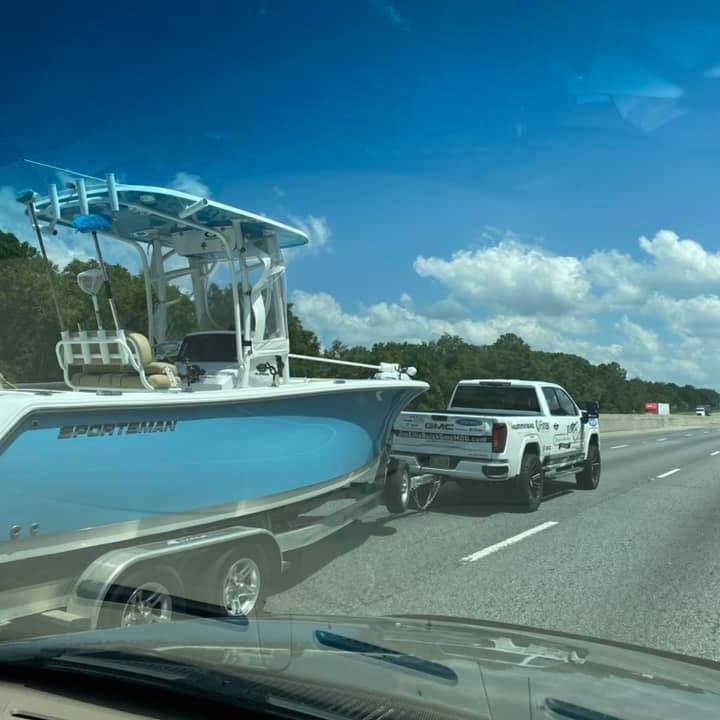 SPOTTED: CAPTAIN MACK ON LAKE SIDNEY LANIER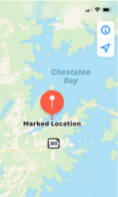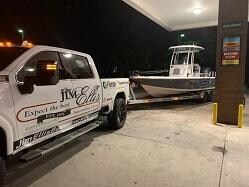 CAPTAIN MACK SPOTTED!    JUNE 24TH
Captain Mack Farr and the Jim Ellis Sierra 2500HD Denali moved a lot closer to Cumming this week. We know that getting there was no problem for the Duramax Diesel. If you spot the Jim Ellis Sierra Denali 2500HD on the road send in the picture. We love Captain Mack Farr spottings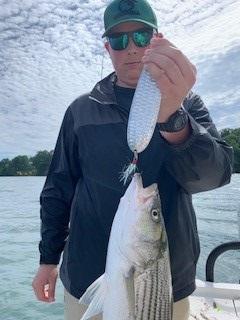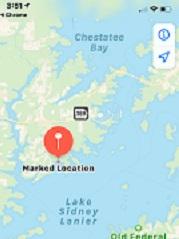 SPOTTED NORTH OF SUGAR HILL
Captain Mack Farr was spotted twice in one day. We first found Captain Mack north of Sugar Hill, just below Lake Lanier Islands. Later Mack was spotted washing up and polishing the Jim Ellis Sierra 2500HD Denali. He claims special Rain Making powers when the clean and polish ritual is followed.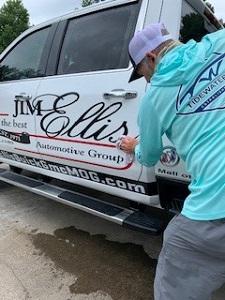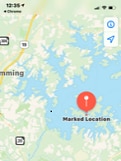 IT'S HOT OUT ON LAKE LANIER TODAY
Captain Mack was spotted earlier today reeling them in today on Lake Lanier. We've posted a wide shot to give you an idea where the fishing is good out there on the lake. I bet there were a few times that the ice cold air-conditioning in the GMC Sierra Denali HD would have been appreciated out there between Buford and Gainesville.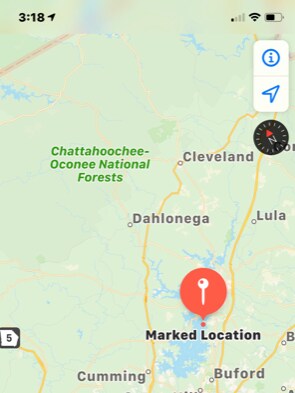 EARLY BIRD
Loaded up with bait and ready to exercise some of Lake Lanier and North Georgia's biggest fish. The Jim Ellis Sierra Denali HD gets us safely onto to lake. This fishing stuff happens really early in the morning. Everyone in Flowery Branch and Gainesville is still fast asleep and we're hauling boat and bait with the Jim Ellis truck.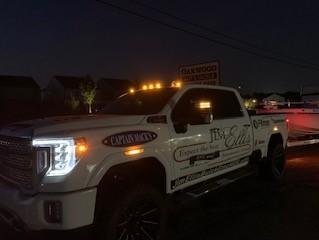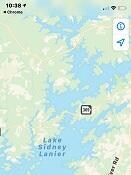 JIM ELLIS GMC DENALI 2500 HD DELIVERS
We spotted Captain Mack and the Jim Ellis Buick GMC Sierra Denali HD not fishing! Here they are almost in South Carolina, near Lake Hartwell delivering Captain Mack Umbrella Rigs to the Bait House. So if you are up I-85 heading towards Clemson and you see Captain Mack givve him a wave.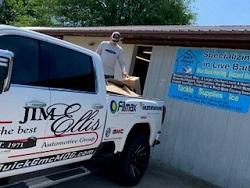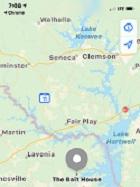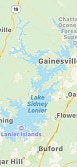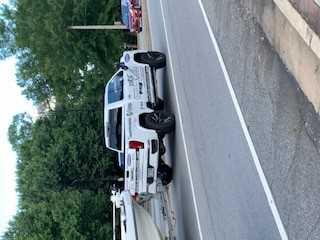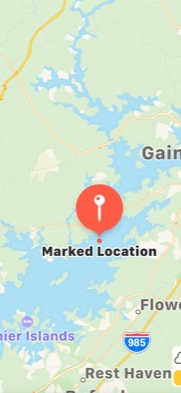 CAPTAIN MACK IS FISHING OFF LEGACY AT LANIER
The GMC Sierra 2500 HD Denali was hauling boat early this morning! Captain Mack put in and headed over to Legacy at Lanier Golf, just across from Shoal Creek Park. The Fish were biting.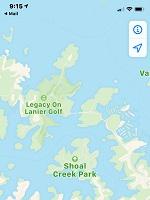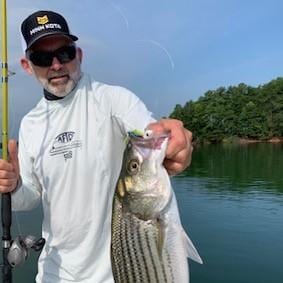 The weather is a bit cooler and Captain Mack headed out to impress a batch of fishermen with a lot of new. Watch out for the new Tidewater boat and kit in the near future. Be sure to check out Captain Mack's Lake Lanier Fishing Report.